Roaster's Notes
Another good match for the Allpress Espresso Blend, our water processed decaf blends Brazil and Colombia beans to produce a well-balanced blend with prominent notes of chocolate, caramel/toffee and citrus. Brazil should be nutty with lots of body, malt, toffee, chocolate, soft acidity, great sweetness and a long smooth finish. Colombia has more chocolate and caramel, as well as a lovely citric acidity and citrus fruit flavours.
Bean Origins
Swiss Water Processed Colombia and Brazil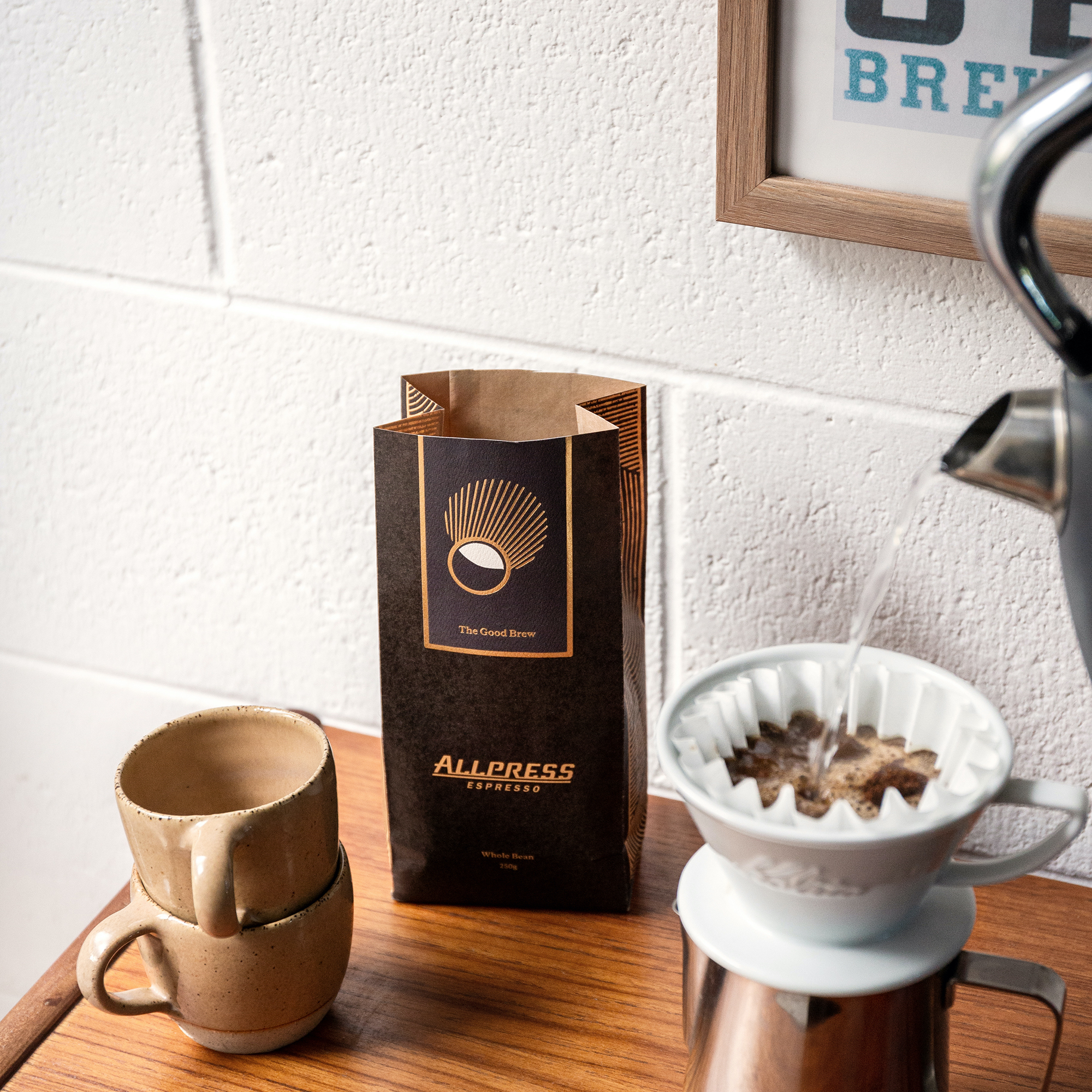 Say hello to a new home for your coffee. Same great flavour, now in a commercially compostable bag.