Discovery Coffee Subscription - Delivered Monthly
Explore what coffee can be with our Discovery Subscription. For a fixed price this rotating coffee subscription brings you a new limited release single origin coffee every month as we present bold and unique flavours from season to season, origin to origin. 
About this subscription:
A different 250g bag of single origin coffee delivered every month.
Your first order will be charged and dispatched immediately. 

Ongoing orders will be charged on the 7th of the month and dispatched next business day.
Can be combined with our flexible coffee subscriptions.
All grind sizes available.
Pause, skip, or cancel at any time.
With each new coffee you'll receive information about the tasting notes, the origin of the coffee and the producers, as well as suggestions how best to enjoy your coffee.
**Please note, Our Discovery Subscription only features one coffee each month with a new coffee rotating in on the 7th of the month. Due to this, all orders of multiple bags will contain the same coffee. 
Roaster's Notes
At Allpress we buy 87% of our green beans directly from the country of origin through long-standing relationships with ethical exporters who connect us directly to farmers and co-ops producing high quality coffee.
Our Discovery Subscription features amazing limited release single origin coffees sourced through these long term relationships as well as new partnerships with suppliers in coffee growing regions across the globe.
Bean Origins
Each month this subscription will feature a new and unique single origin coffee that has been carefully sourced, roasted and selected by our UK Head of Coffee.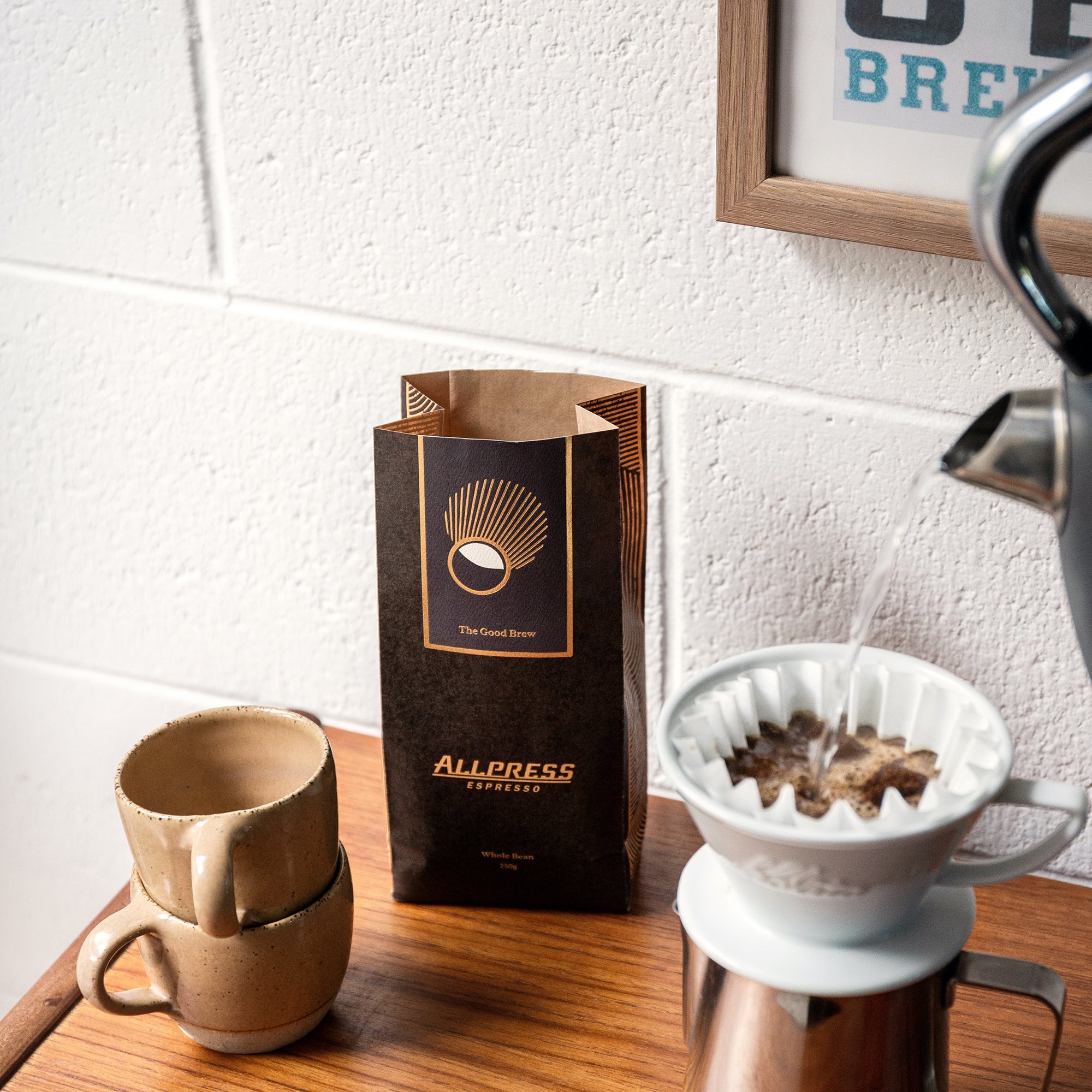 Say hello to a new home for your coffee. Same great flavour, now in a commercially compostable bag.