Roaster's Notes
Roasted a little darker than Allpress Espresso Blend, we take the development further to soften the acidity and introduce richer chocolate notes. The backbone of this blend is the Brazil which brings a big body and some sweet cocoa. A washed Papua New Guinea brings dark chocolate and subtle dried fruit notes while the Colombian provides a touch of acidity to provide some balance, as well as milk chocolate and sweetness.
The Brazil Allpress Blend is a regional blend created for us by Jorge Wada of Stockler NKG. This coffee is composed of similar lots from a range of producers in areas of Cerrado and south of Minas Gerais.
Bean Origins
Brazil Melado - Natural
Colombia Pescador - Washed
Papua New Guinea Kongo A - Washed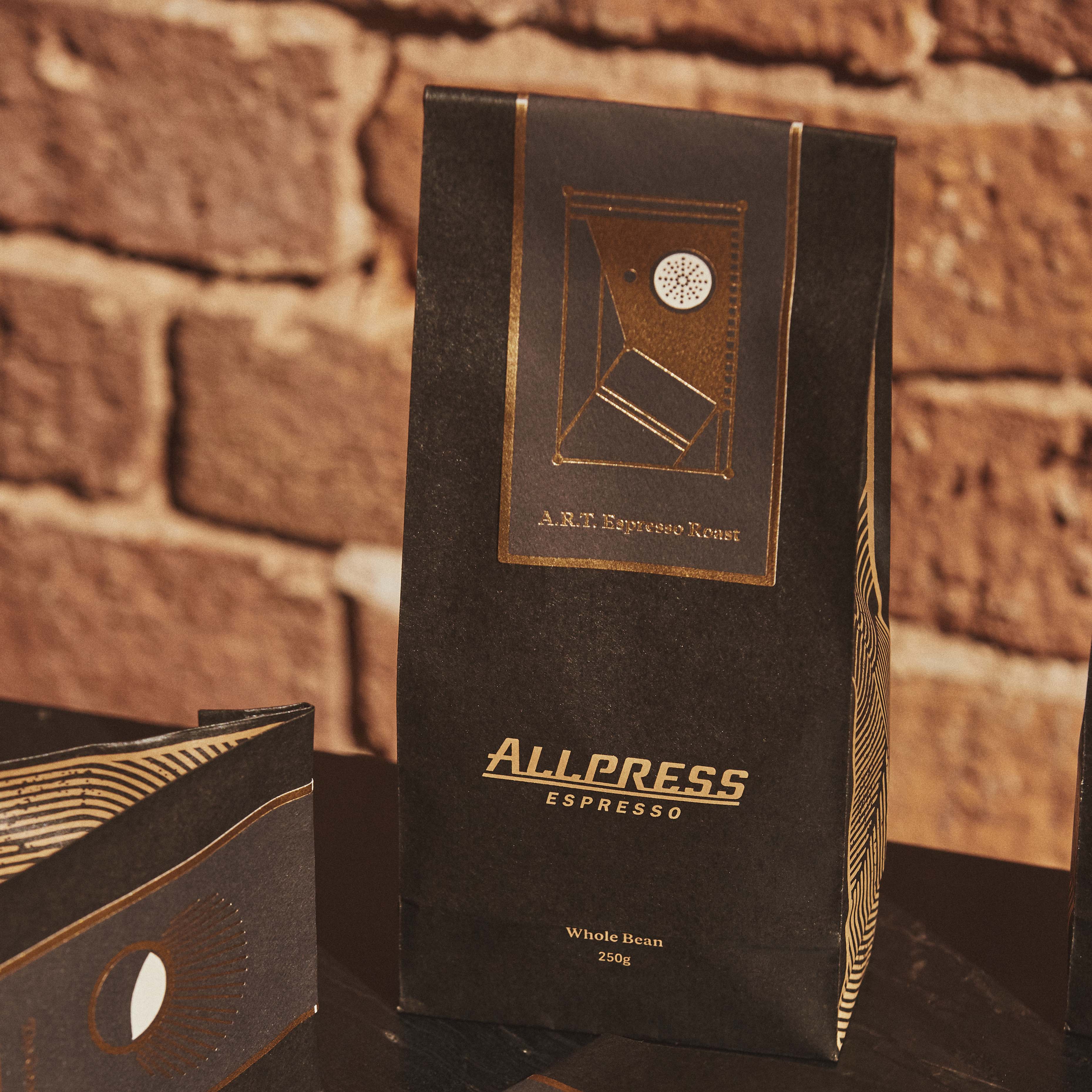 Say hello to a new home for your coffee. Same great flavour, now in a commercially compostable bag.