Roaster's Notes
Roasted lighter than Allpress Espresso Blend, this blend is for those who like their coffee a bit brighter and juicier. A washed Ethiopian brings delicate floral aromas with sparkling acidity and tea-like body. This is balanced with a natural processed Ethiopian that brings jammy, berry sweetness. All of this sits on a base of Brazil that brings body, sweetness, a slight citrus note, and a good, long aftertaste.
The Brazil Allpress Blend is a regional blend created for us by Jorge Wada of Stockler NKG. This coffee is composed of similar lots from a range of producers in areas of Cerrado and south of Minas Gerais.
Bean Origins
Brazil Melado - Natural
Ethiopia Anderacha - Natural
Ethiopia Tega and Tula - Washed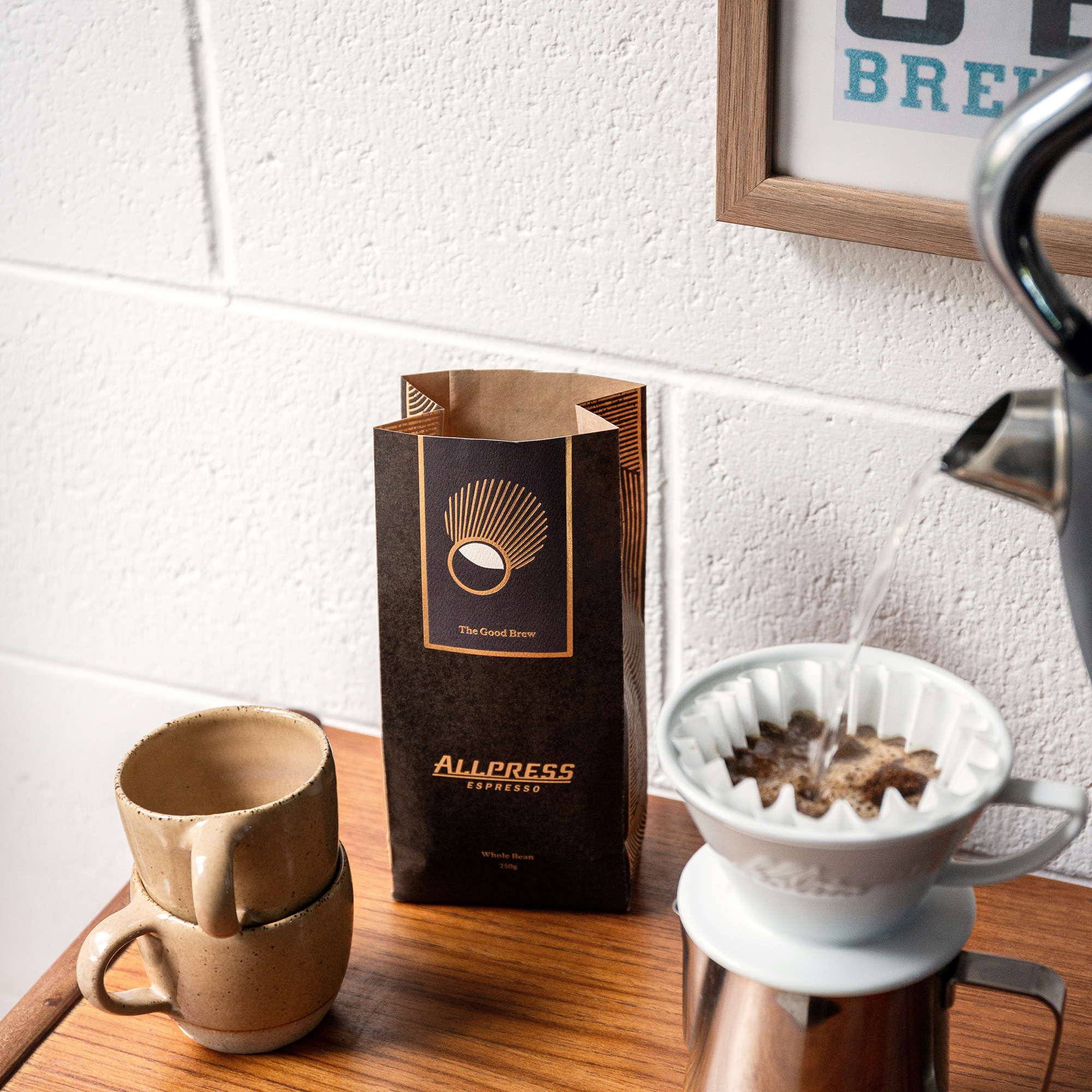 Say hello to a new home for your coffee. Same great flavour, now in a commercially compostable bag.