A Sweet Celebration of Flavour.
Creamy and silky with mild berry acidity, this complex blend is bursting with tropical fruit flavour. With sweet brown sugar body and a delicate floral aroma, this is one of our favourite limited-edition releases this year.
Available for a limited time only, our Festive Blend is the perfect brew for the holidays to enjoy with friends and family. 
Roaster's Notes
The natural Rwandan and natural Brazilian bring delicious notes of tropical fruits with silky mouthfeel. A washed Colombian contributing honey and brown sugar body accompanies a natural Ethiopian providing mild berry acidity and a floral aroma.
Bean Origins
Colombia Familia Chilito — Washed
Brazil Soares — Natural
Rwanda Cyato — Natural
Ethiopia Anderacha — Natural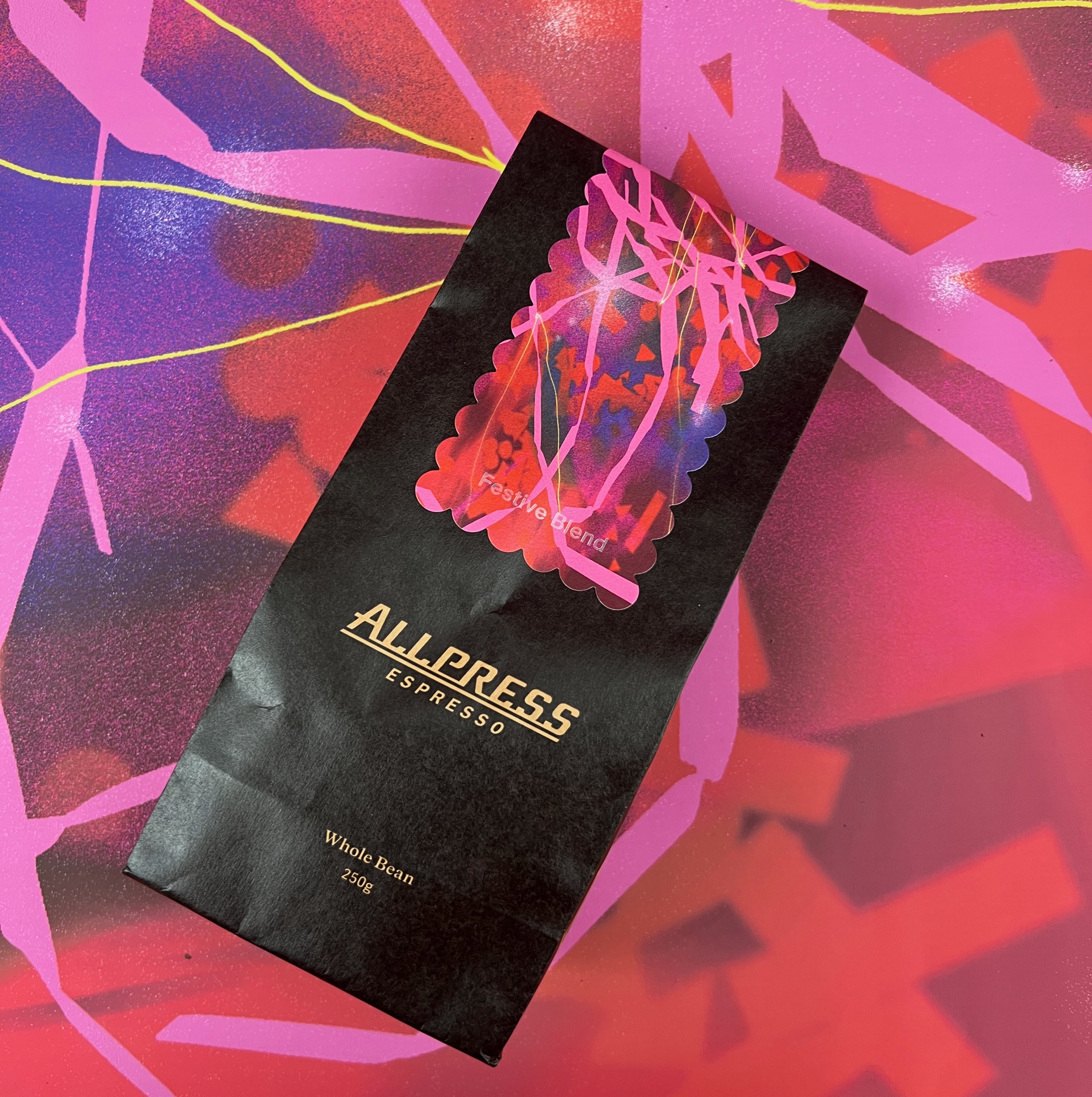 The reincarnation of our annual classic — a sweet celebration of flavour for the holidays.